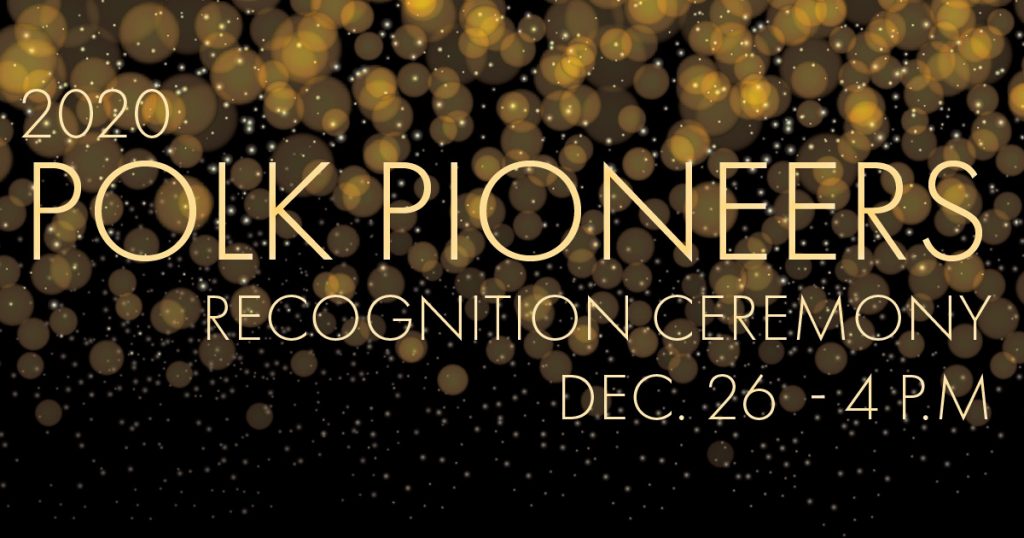 We recognize the 2020 Polk Pioneers! 
Walter Covington Jr.
S.L. Frisbie IV
Ora H. Greene
Edgar T. Pickett Jr.
Harriet Rewis Rust
Watch the ceremony on Polk Government's YouTube page click here.  
Since the June Polk Pioneer Luncheon was cancelled due to COVID, many of our members missed the opportunity to pay their dues during the Annual Business Meeting. If you haven't yet paid your dues for the 2020-21 year, click here for membership levels and mailing address.
Not a member?  We invite you to join our efforts to preserve and promote Polk County history!   Membership information >>