Monthly Newsletter
The Polk County Historical Association publishes a monthly "Newsletter" as a service for its members. The "Newsletter" features reports of program lectures, upcoming speakers, and events of interest in the community and Polk County's historical venues. The letter is currently written by Board of Directors member Odell Robinson who welcomes input or inquiries at PCHQeditor@gmail.com.
Monthly Meetings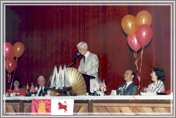 The Polk County Historical Association holds monthly meetings from September through May on the second Tuesday of the month. The meetings take place at 7:00 PM in the Adult Lounge of the Bartow Civic Center, 2250 S. Floral Avenue, Bartow, Florida. The program features guest lecturers who speak on historical subjects that often have been studied only by the speaker and often are being presented for the first time. See our calendar page for listings of upcoming monthly programs. See our calendar page for program updates.
---
Annual Luncheon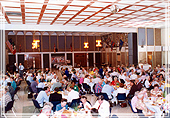 The Annual Pioneer Luncheon is held on the third Thursday of June at the Bartow Civic Center. People gather early to socialize and participate in the taping of the "pioneer" interviews. There is a delicious luncheon and a brief annual business meeting and presentation.
---
Oral History Project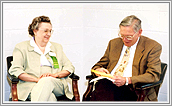 The videotape interviews of "pioneers," those persons 79 years and older who have lived at least 50 years in Polk County, is an annual event that precedes the Pioneer Luncheon.