---
Annual Meeting & Pioneer Luncheon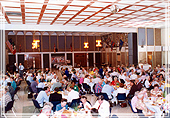 The Annual Pioneer Luncheon is held on the third Thursday of June at the Bartow Civic Center. There is a delicious luncheon, a brief annual business meeting, and presentation by a guest speaker on a topic of historical interest.
---
Oral History Project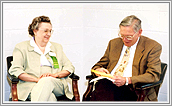 The videotape interviews of "pioneers," those persons 79 years and older who have lived at least 50 years in Polk County, is an ongoing effort, with hundreds of pioneers interviewed since 1975. Upon completion of the filmed interview, newly designated pioneers are formally recognized every year at the Annual Meeting and Pioneer Luncheon.