The Polk County Historical Association is an active supporter of the Polk County Historical Museum and Historical and Genealogical Library located in the Old Polk County Courthouse 100 East Main Street in Bartow, Florida. They share our mission to actively collect, conserve, and interpret material culture related to Central Florida's past with the goal of promoting and encouraging our citizen's knowledge and appreciation of Polk County's valuable and diverse heritage.
The Polk County Historical and Genealogical Library is located in the east wing of the Historic Courthouse. It was first opened to the public in January of 1940. The library and museum are under the authority of the Board of County Commissioners and administered by the Neighborhood Services Department, Leisure Services Division. They have one of the largest genealogical collections in the Southeast United States.  For more information please call (863) 534-4380 or visit their website at http://library.mypclc.org/historical
The Historical and Genealogical Library is a part of the Polk County Library Cooperative.  An on-line catalog is available on their web site at http://mypclc.org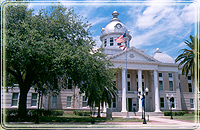 The Polk County Historical Museum opened its doors on September 19, 1998. The Museum serves the Polk County community through special events, volunteer opportunities, and educational programs. Museum exhibits and programs continue to grow and change as new information and artifacts become available. The Polk County Historical Museum collection includes natural and cultural objects that represent our history from pre-Columbian to present day eras. Artifacts represent individuals, cultural groups, and events significant to the region.  Objects vary from fossils to hand-made personal objects such as clothing and art, as well as tools and equipment designed for agriculture, military, communications, household and science use. For more information call (863) 534-4386 or visit their website at polkcountymuseum.org.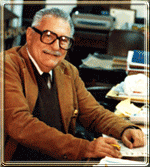 Help us support these programs with a donation to the Stephen Schmidt Fund. The fund was established to honor Mr. Schmidt, the first curator of the Polk County Historical Museum. Since it is maintained as an internal fund of the Polk County Historical Association, contributions are tax-deductible. Please make checks payable to the Polk County Historical Association and earmark the check with "Stephen Schmidt Fund."